Powder Coating Bike Frame Melbourne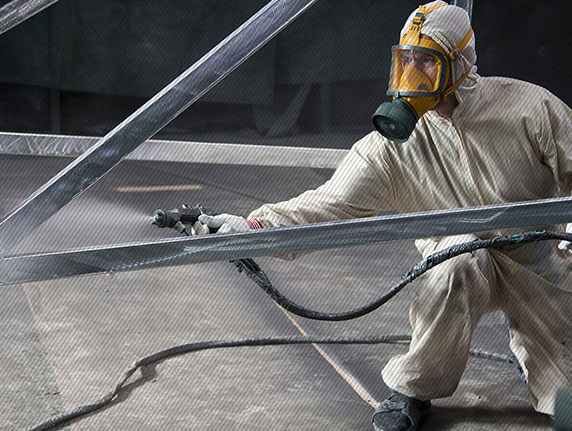 There is no shortage of bike lovers and cycling enthusiast in and around Melbourne. Riding to and from the city every day, or around one of the countless paths and trails in the suburbs, can begin to show on your bike, with scratches in the paint and prolonged weather exposure causing a build up of rust and grime that can result in a weakened frame and a potential safety hazard.
That's where we come in. Here at Sprayfast we provide cost-effective and comprehensive powder coating work for bike frames, helping Melbourne cyclists keep their bike in top condition and running smoothly on every ride.
Powder coating provides a tough and durable protective layer to any surface it covers. Easier to apply than paint and far stronger, powder coating helps to defend against marks, scratches and other signs of wear and tear, all while giving the surface a new and eye-catching appearance.
We have more than 400 colours on offer, and are able to apply the powder coating to suit the design needs or requests of our clients, making it the perfect choice for those in cycling teams or groups.
The Sprayfast team is also a go-to name across Melbourne for sandblasting services and solutions, helping to strip away years of contaminant build up on your bike and get it looking its best once more.
So when it comes to powder coating for bike frames, Melbourne cyclists know they can count on the experienced and professional team from Sprayfast. Call 03 9720 5755 today for all enquiries and to secure a free quote.