Timber Staining Melbourne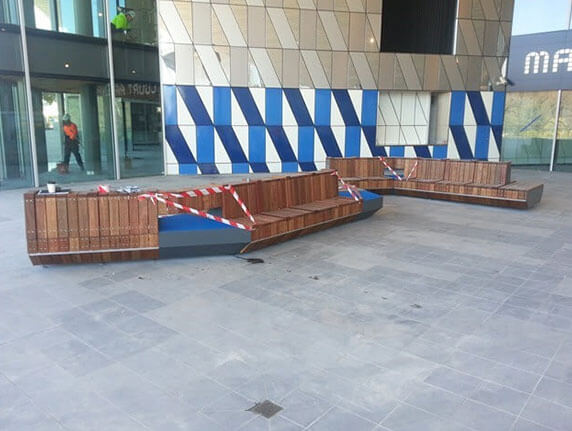 There a few materials more impressive than a quality piece of timber. Versatile, strong and aesthetically pleasing, timber is a popular choice for many building and construction projects, and used for both indoor and outdoor applications.
But it isn't without its drawbacks, with the effects of weather exposure, water damage and common wear and tear always a concern.
That's why, here at Sprayfast, we provide trusted services in timber staining for Melbourne customers who want to protect their timber and ensure it looks as good as the day it was installed for years to come.
We have been trusted by customers across Melbourne and the surrounding suburbs for all their timber staining needs since 1988, delivering unbeatable results on every job.
Some examples of our timber staining work:
Compared to many oil alternatives, timber staining will provide a more durable and lasting protective layer, and offers superior defence against the effects UV and changeable weather.
Staining is also a good way to give your timber a gorgeous, rich colour and can quickly make an older or worn piece of timber look like new.
At Sprayfast we use top-quality Cutek staining products, with our skilled team delivering noticeable results after just 2-3 coats.
We are proud to have worked with some of the leading companies and organisations throughout Melbourne and across Victoria, as well as a number of local councils.
The Sprayfast team delivers a consistent and comprehensive service on each and every project they're involved with, leaving all customers with timber staining solutions to suit their needs and budget.
For a free quote on our timber staining services, Melbourne clients can call Sprayfast on 03 9720 5755.